Live Music Performance on a Yacht in Goa by Sanjiv Murgaoker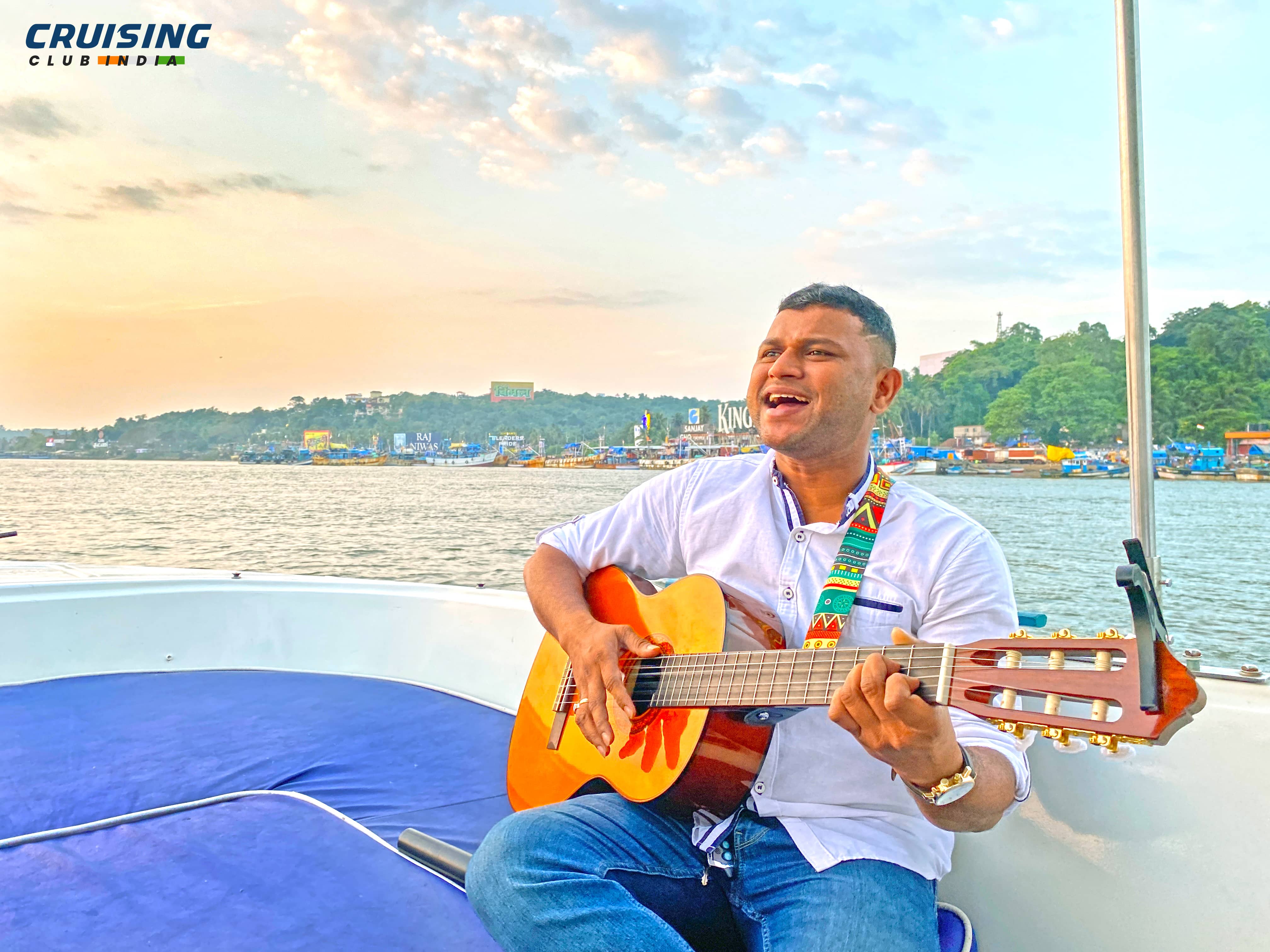 Sanjiv Murgaoker
An engineer turned musician, Sanjiv Murgaonkar has mastered the mystical art of music therapy. Over time through professional courses, he has successfully infused his mastery of music with healing and entertainment. He's a versatile artist and adept at playing most musical instruments, primarily guitar and percussion and can skillfully introduce them in creating therapeutic sounds. A natural at playing the tambourine and the djembe, Sanjiv's exceptional observational skills greatly influence the music that he produces in any given setting.
A master of music with a melodious voice, Sanjiv Murgaonkar engages in exciting live jamming sessions at Kadence Xperience and Furtados Musicals. He also conducts training sessions that promote holistic development in learners and inculcate musical conversations. This talented artist is also proficient in reading the audience's body language while performing.
Sanjiv has successfully completed programs involving Music Therapy from Chennai School of Music Therapy, and Music for Community Health. A Certified Music Therapist, he has also received certification in 'Music for Health and Wellness' from Sri Balaji Vidyapeeth University in Puducherry. His musical competence is evident through his many live performances and experiences as a trainer. Sanjiv also boasts of being a well-versed Community Health Musician and an expert in classical Indian music notations.
His musical abilities and finesse have led him to produce music that can bring peace and joy in these troubling times. He can set the stage on fire with his gripping voice and can perform songs in English, Hindi, Marathi and Konkani.
How can Sanjiv make your yacht experience better?
Sanjiv's soulful, jazzy or pop tunes can help set the mood for your yacht trip. Whatever the occasion may be, his dexterous fingers and soothing voice can create music that will invigorate your evenings.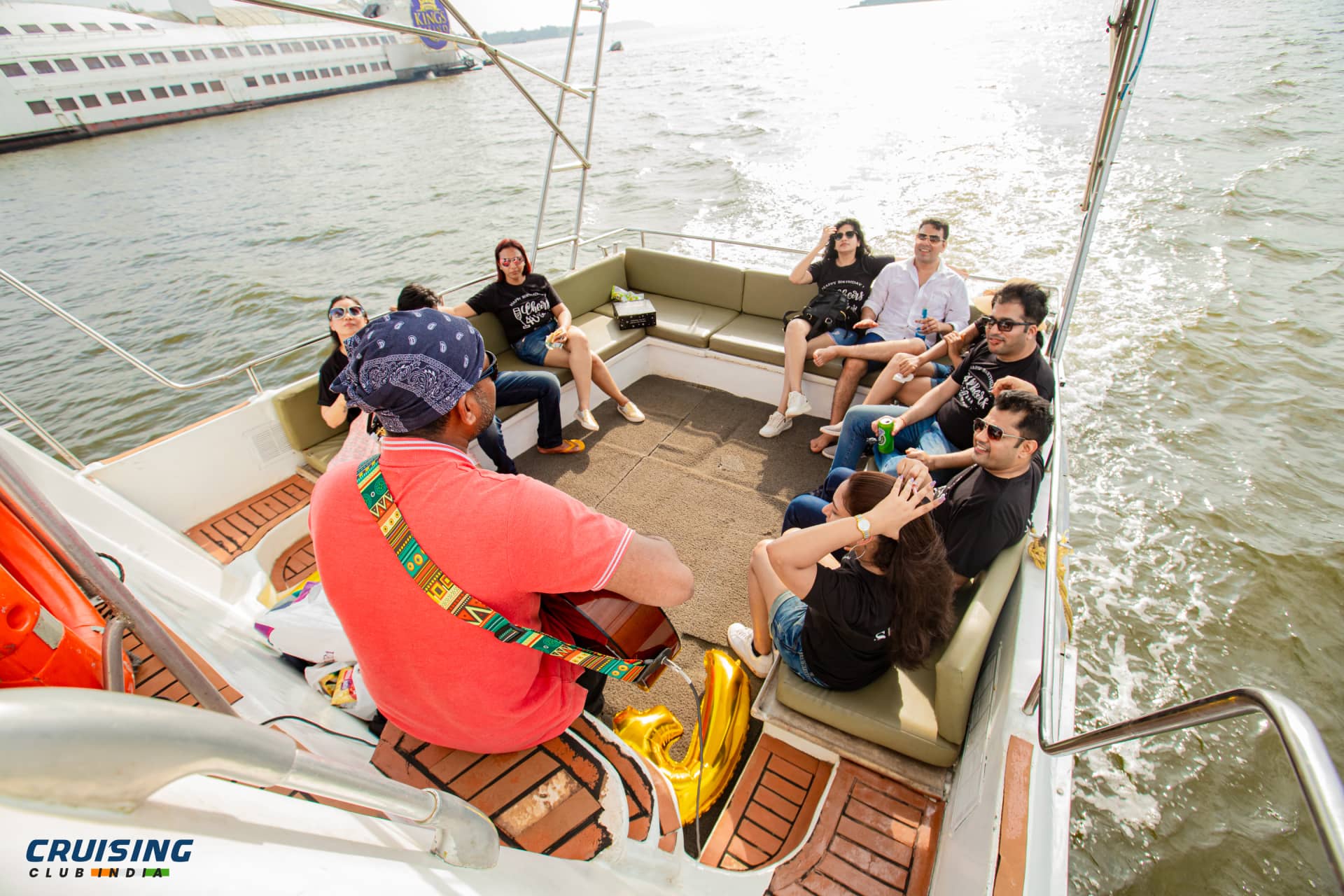 Live music can be beautifully overwhelming. It has the power to touch your heart and soul and move you from your core. It is a great stress buster and a motivator for when you're feeling blue. A live performance of music offers a very unique and unfiltered experience that the artist is letting you into. Not all are privy to an experience that can electrify or move an entire crowd. Sanjiv's live performances are a testimony to music that inspires and affects. Whether you want to slow-dance with your fiance, shake a leg with your newly wedded partner, break the dance floor with your best friends or just let the music decide your movement for you, Sanjiv can do it all.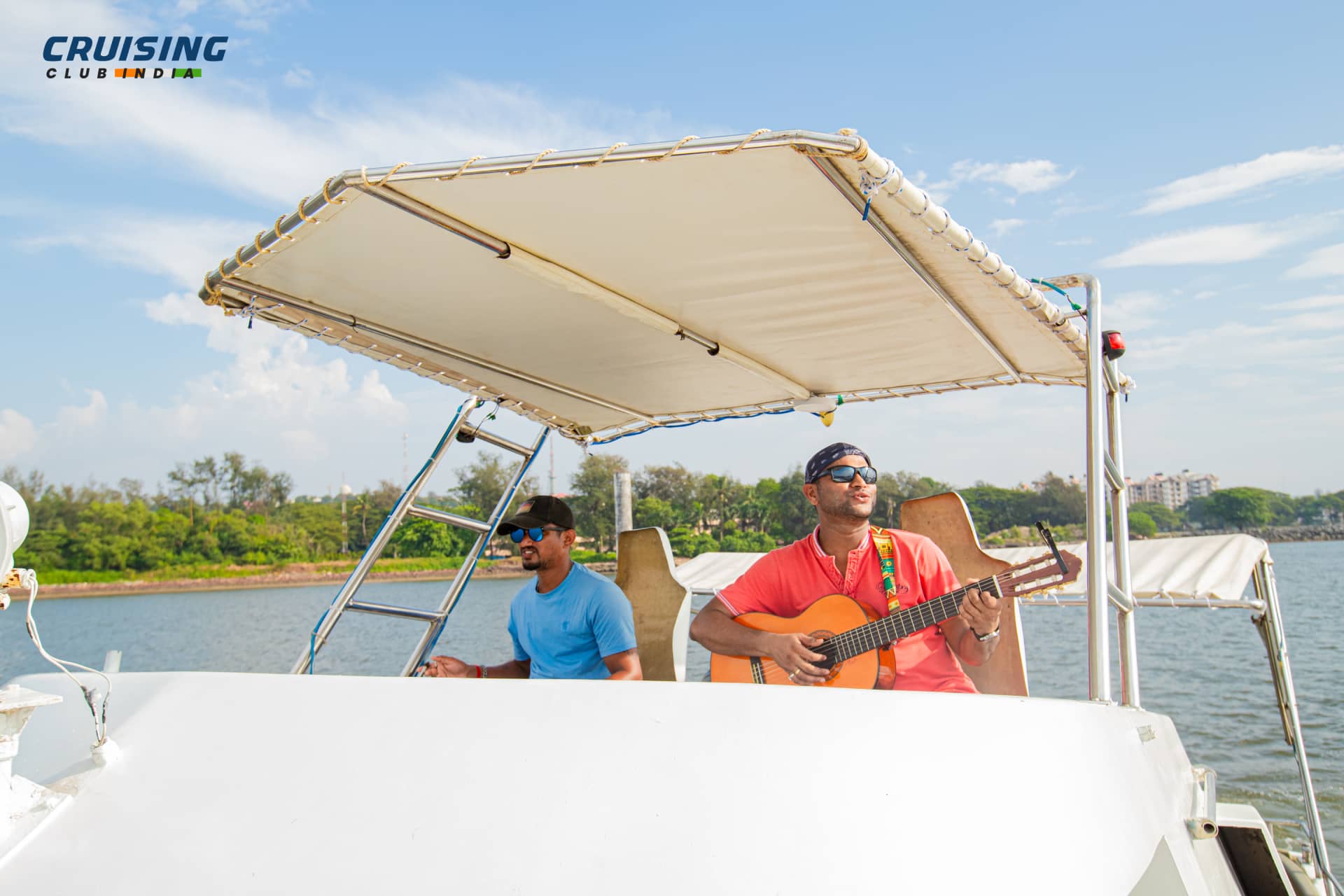 A yacht party is a novel and memorable experience, one that shouldn't be remembered without some captivating and snappy background music. Sanjiv is a multifaceted musician and singer who can create enchanting acoustic music backed by soothing vocals in multiple languages. He can produce 90s Bollywood bops for your wedding anniversary, 80s rock and roll or fresh pop for your birthday party, romantic songs in all languages for your engagement or for that proposal you've planned, Konkani music and even mashups for when you change your mind. You can sing along with him, dance to good music or simply let it set the mood for your evening.